Welcome Jake!
We are delighted to welcome Jake to our team as an Administrator.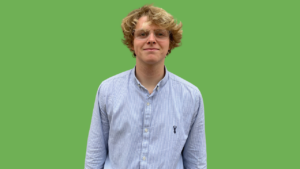 Jake will assist Anne with all our administration and project work, whilst learning about Proposito and the world of Financial Planning.
Jake will shortly begin to answer the phone so no doubt you will get the chance to speak with him soon enough!
Although Jake is new to the finance world, he is incredibly eager to learn and is excited for what's to come. With his excellent communication skills, we are confident that he will be a valuable addition to our team.
Jake is currently in the process of completing his diploma in financial planning, with a focus on obtaining his R05 certification. He has already completed his R01 certification, demonstrating his dedication and aptitude for learning in the finance industry.
Jake had this to say about his experience so far:
"Hi there,
So far, my time at Proposito has been great and I feel like I am really starting to fit in. I feel Proposito is the perfect place for me as everyone is so involved in the business I am able to learn so much, not just the planning side, and I hope this the start to a long career in financial planning.
Before I came here I was a Waterski coach but since then I have still spent the majority of my days off, on or in the many lakes that we have surrounding us."
Please join us in welcoming Jake to the team, we are excited to have him with us!