We've won an award!!
We did it! We've only gone and won an award!  
A couple of months ago we applied for the Cirencester Chamber of Commerce Business Awards.  They aim to celebrate the businesses in and around Cirencester and to recognise their hard work, dedication and innovation. 
Due to the COVID restrictions, the awards ceremony couldn't go ahead as normal which is such a shame because who doesn't love getting spruced up every now and again and heading out to a fancy awards ceremony?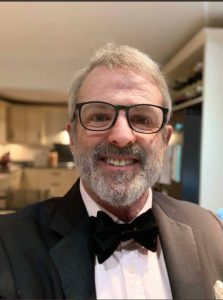 Nevertheless, the show did go on and on Friday 20 November, we all nestled in at home in our 'loungewear' in front of our screens to watch the ceremony (or if you're name's Huw then a bow tie, blazer and shirt was the outfit of choice – he really did dress up for the occasion).
After a couple of categories had gone by, and some musical interlude, it wasn't long before our category was next – Professional Services Provider of the Year.  As we weren't in the same room, we were all messaging each other as they were preparing to read out the winner.  It was a tense moment and I'm pretty certain by this point we were all sat bolt upright, waiting for the host to announce the winner.
After a lot less time than is customary on the TV we were delighted to hear the words: 'The winner is….. PROPOSITO'.  Cheers filled the stadium, crowds roaring – okay maybe we might be getting way too ahead of ourselves here but still, it was an extremely exciting moment for all of us here at Proposito. 
We felt so proud to win this award.  After what has been such a turbulent year for all, to come out of 2020 winning the Professional Services Provider of the Year from Cirencester Chamber of Commerce really was something.     
This award is a testament to all the hard work that we put in to making the experiences for our clients as enjoyable and fulfilling as possible.  
Considering the circumstances, it was really a great evening and a lot of thought and effort went in to making the evening as smooth and fun for everyone as possible. 
We are thankful to the judges for choosing Proposito as the recipient this year's award and very grateful for Davey Law's kind and generous sponsorship of this particular award. 
Team work really does make the dream work and despite what life has thrown at us all this year, we have still continued to put all our efforts into making sure that we grow and evolve not only as a business, but also as people.  
With that in mind… I wonder what next year will bring?