Charity Donation 2018
As 2018 draws to a close fellow financial planner Andrew Neligan, principal at Neligan Financial Planning in Devon, recently had a great idea. He created an unusual investment video. Using different emojis, it shows various investor emotions as they ride the investment wave. Their emotions changing as they travel  from peak to trough and back again. He generously allowed us to use his idea. You can take a look by clicking HERE.
His generous offer was conditional on a charitable donation to his two chosen charities. We jumped at the chance. We normally make a donation to charity instead of sending out Christmas cards. So this was a fantastic opportunity to donate to two great causes in return for an amusing video about investing.
Andrew's first Charity is Space*
Space* is a charity that provides opportunities for Devon's disadvantaged and 'at-risk' youth population. They work closely with the police, care services and health organisations to provide essential support and opportunities for disadvantaged children. The charity provides them with the space to grow, connect and inspire each other.
His second charity is Home of Hope
Home of Hope is based in Cape town. They provide care services for abused and abandoned children in South Africa. They also help those affected by Foetal Alcohol Spectrum Disorders (FASD).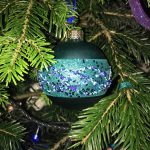 We were delighted to support these two great causes. Our donation will help them to continue with the wonderful work they are doing with children and young people both here in the UK and South Africa.